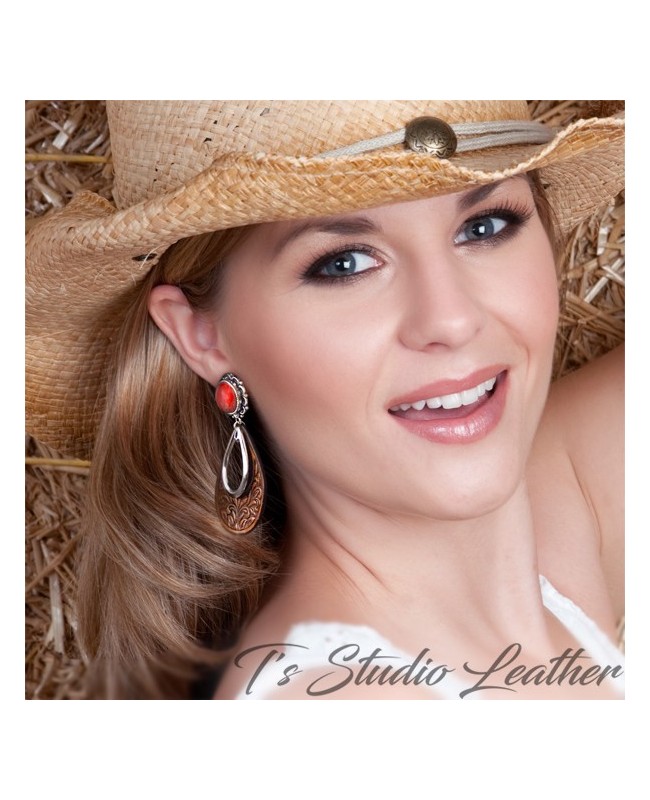 
 
Western Tooled Leather Hoop & Red Coral Earrings
Western Style Brown Tooled Leather Hoop Earrings with Red Coral Howlite and Silver Accents - Floral Motif Boho Jewelry

Make a statement with these fun bohemian style hoop earrings, made with tooled leather, and antiqued to a deep rich brown color. Earrings are finished with silver floral posts embedded with red coral howlite stones.

Leather hoops and round gemstones are available in a variety of colors.
I gladly accept custom orders, if you would like a different color combination, please contact me.

Earrings measure 1.25"W x 2.5"H.
Matching bracelet sold separately.
16 other products in the same category: