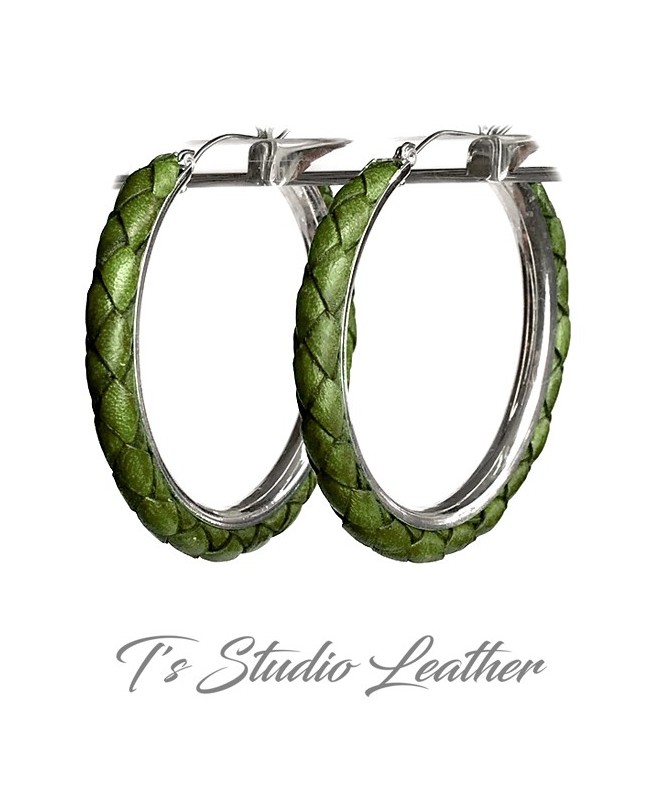 
 
Olive Green Braided Leather Earrings on Silver Hoops
Olive Green Braided Leather Earrings on Silver Hoops

Fun and chic with a western flair, these hoop earrings are made with green braided leather, on silver hoops.

Earrings are available in a variety of colors.  Custom orders are gladly accepted, if you have something specific in mind, please contact us.

Earrings measure 1.75" inside, 2.25" outside.
Available in silver tone, gold tone or gunmetal.
16 other products in the same category: