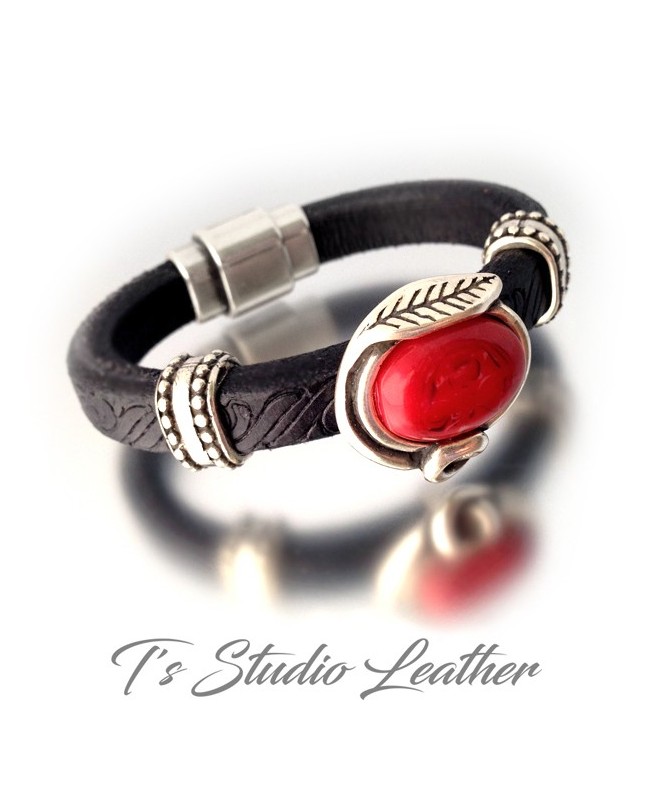 
 
Black Textured Licorice Leather Bracelet with Red Slider
Black Textured Licorice Leather Bracelet with Red Focal Slider

This bracelet is simple yet unique. Features black textured leather, with a beautiful silver and red focal slider as the centerpiece, and adorned with silver textured sliders on each side.
This bracelet has a magnetic clasp closure.
Matching earrings sold separately.
BRACELET SIZES:
S- fits a wrist that measures 6 1/4" or less
M- fits a wrist between 6 1/4 -7"
L- fits a wrist that measures 7" or more
16 other products in the same category: