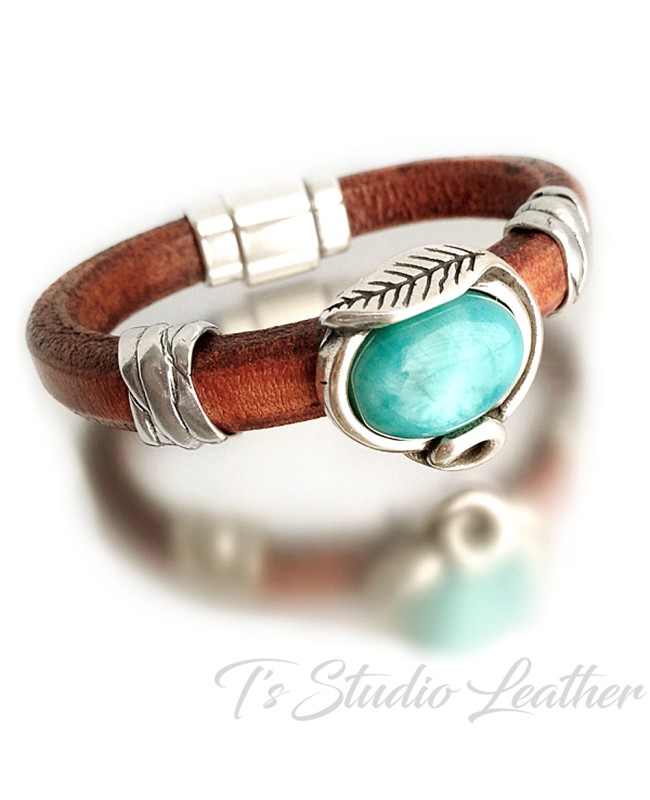 
 
Whiskey Brown Leather Bracelet with Turquoise Slider
Leather Bracelet Whiskey Brown Regaliz Licorice Cuff Wristband with Turquoise Focal Slider

This bracelet is simple yet unique. Features rich whiskey brown leather, with a beautiful silver and turquoise focal slider as the centerpiece, and adorned with silver leaf sliders on each side.

This bracelet has a magnetic clasp closure.
Matching earrings sold separately.
BRACELET SIZES:
S- fits a wrist that measures 6 1/4" or less
M- fits a wrist between 6 1/4 -7"
L- fits a wrist that measures 7" or more
16 other products in the same category: